Here is a list of 10 perfect iOS applications for getting things done. GTD is a personal productivity system to help you organize and manage your commitments and responsibilities. The goal of using a system like this is to achieve and maintain a calm, focused control of everything in your life.
Flow
GetFlow, also known as Flow, is a task management app that's going to help you organize your entire life. Whether you're working collaboratively or all on your own, Flow is going to make getting things done a lot easier.
Smooth web-based platform
Very good team collaboration tool
Things
Things is a detailed task manager by Cultured Code that will help you organize your very busy life. Things isn't just a simple to-do list, it's a serious "get things done" (GTD) tool that allows you to create projects, each with their own set of tasks, assign tags and specific areas, and much, much more. With versions for iPhone, iPad, and Mac, and a sophisticated syncing service called Things Cloud, you can keep and update all your projects and tasks wherever you go.
Awesome sync between your iPhone, iPad and Mac
Categorize with Areas
Clear
There are thousands of apps that let you create a list of things to do, even synchronize them with online services – but Clear becomes a revolutionary App with a distinguishing element, a super-simple and very interesting interface. The screen is fully occupied by lists and things to do, and all operations are made through gestures that are learned naturally and in few seconds. Instead of intrusive elements to add and manage lists of items, everything is processed throughnatural gestures, such as "open space" between two elements, or drag the list, etc.
Revolutionary interface
Smart gestures and smooth synchronization between Mac and iPhone
Wunderlist
Wunderlist is a popular productivity app that enjoys excellent ratings from iTunes users. The app uses cloud computing so you can access your notes and to-do lists from anywhere, including the Wunderlist desktop app for Macs and PCs. Wunderlist's interface is streamlined and simple, which is exactly what you want to see in a productivity app. The app has a choice of several backgrounds, and each to-do list is illustrated in a simple white-and-black design. Wunderlist is compatible with the iPhone, iPad and iPod touch. It requires iPhone OS 3.1 or later.
Wunderlist features subtasks
Awesome design, user-friendibility
Any.DO
Any.DO has a super clean interface that it means to allow you to add and organize tasks quickly and easily. There are two main views that Any.DO allows you to toggle between – date and folder based. The date based view will combine all your different lists to show you what needs to get done today, tomorrow, this week, and later. It will pull them according to how you added tasks to Any.DO.
Super clean interface
Practival web based platform
Carrot
Carrot, also known as "The To-Do List with a Personality," opens with a few quick tutorial pages that explain how the app works. You start by writing your to-do items on a fairly blank page (there's a header at the top). Drag down the screen to start a new entry. Hit "done" for the task to appear on your list. Swipe from left to right on any task to mark it as completed, and swipe right to left to reveal a menu. And that's it.
Extremely simple interface
Smart gestures
Springpad
Springpad lets you stockpile notes, tasks, ideas, images and more for later with an easy-to-use iPhone app. The app synchronizes with the browser-based version at Springpad.com, too, which lets you quickly save clippings of web pages and parses useful info like ingredients in a recipe to then be added to a shopping list inside the app. The Springpad iPhone app even features a built-in barcode scanner that you can use to save info about products you come across in the real world.
Built-in barcode scanner
Web-version platform
2Do
2Do's layout is carefully considered and hosts more options within easy reach than any other similar app I've yet come across. Inevitably, despite the app's intuitive design, this customisability does come with the cost of reducing simplicity somewhat, but the learning curve is very slight indeed and 2Do seems to work happily on two levels: basic organising for light users, yet with a lot for power users to get stuck into. I think that 2Do has the balance just right and this will help give the app longevity.
Great user interface
Awesome sync
Remember the milk
Remember the Milk's got a great name, and the app works like a regular to-do list — you add tasks and then you can mark them complete. You can even set priorities. There's no leaving the list at the office or at home since you can check it on any device. The syncing of the list is almost instantaneous — add something on the web and it will appear on the iPhone or Android right away. In fact, that goes for all these apps.
Smart lists and tags
Totally free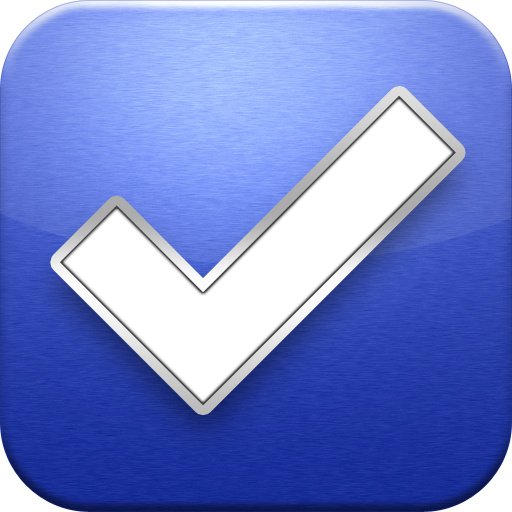 Todo
Todo® Task Manager for iPhone is a powerful set of tools that makes task management easier. You can use Todo on your iPhone, iPod touch, or iPad, keep your tasks synchronized using Todo Pro, a cloud sync service for tasks, or one of the other sync options like Dropbox, iCloud, Toodledo, or Microsoft Outlook (sync with Outlook requires Appigo Sync for Windows). Todo helps you focus on what matters most and allows you to integrate the Getting Things Done (GTD) methodology or your own.
Friendibility with other services such as Dropbox
Awesome sync